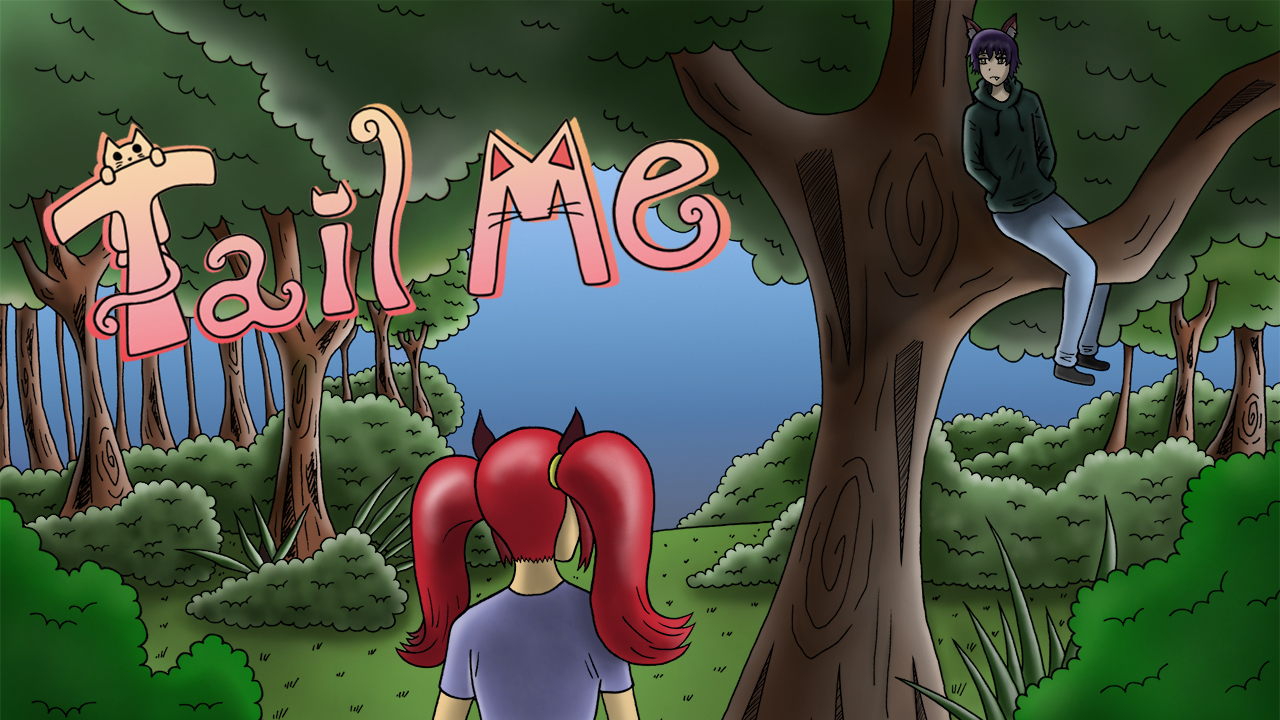 Tail Me
A downloadable game for Windows, macOS, and Linux
Hello! I'm Karin and this is my very first visual novel, a short otome game about two cats meeting in a forest. Thanks a lot for giving it a go!
Story:
Sharon is a cat girl who lives in the forest all by herself struggling to find food every day. For some reason, she's also been having strange dreams, the first one being of someone chasing her. One day, when she goes to the river, she finds a cat boy sleeping in front of a tree. How will this encounter change her life?
Featuring:
1 Love interest
3 Endings
Around an hour of gameplay
CAT PEOPLE! *w*
If you liked my game, please consider buying me a Coffee. Thanks a lot!
- - - - - - - - - - - - - - - - - - - - - - - - - - - - - - - - - - - - - - - - - - - - - - - - - - - - - - - - - - - - - - -
¡Hola! Soy Karin y esta es mi primera novela visual: un juego otome sobre dos gatos que se conocen en un bosque. ¡Muchas gracias por jugar!
Historia:
Sharon es una gata que vive sola en un bosque esforzándose por conseguir comida día a día. Por alguna razón, también ha estado teniendo una serie de sueños extraños; siendo el primero sobre alguien que la persigue. Un día, cuando se dirige al río, encuentra un gato durmiendo enfrente de un árbol. ¿Cómo cambiará su vida este encuentro?
Ofrece:
1 Interés romántico
3 Finales
Alrededor de una hora de juego
¡PERSONAS GATO! *w*
Si te gustó mi juego, por favor considera comprarme un café. ¡Muchas gracias!
Download
Click download now to get access to the following files:
Comments
Log in with itch.io to leave a comment.
Such a sweet little game! Short and simple, but I've enjoyed it a lot, and the truth behind the events was interesting - it was nice to see a game like that with something more than romance.
Thank you so much! I'm happy to know you've enjoyed it <3 Really appreciate your comment :D